Recording Academy Top Advocacy Wins for 2016
Advocacy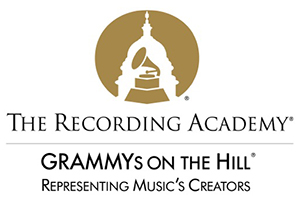 2016 was a year of tremendous success for The Recording Academy's Advocacy efforts. Here are some of the things the Academy and its members accomplished together:
Congress passed and the President signed into law the Academy-backed BOTS Act. This new law will protect artists and music fans by cracking down on online ticket scalpers.
Over 2,000 Academy members participated in GRAMMYs in My District in October, a new milestone for the largest music advocacy day in history.
The Recording Academy launched the GRAMMY Fund for Music Creators, a political action committee that provides a new opportunity for Academy members to advance their interests on important policy matters.
Academy President/CEO Neil Portnow spoke to millions on the GRAMMY Awards telecast to address fair compensation for music creators.
Two federal agencies, U.S. Fish & Wildlife Service and U.S. Department of Agriculture, announced a new partnership that will make it easier for musicians to travel internationally with musical instruments that contain both rare plant and animal material.
The Obama Administration protected older musical instruments in its final regulations to ban ivory and fight the poaching of African elephants.
By the end of the 114th Congress, over 70 different Members of Congress had signed on to co-sponsor pro-music legislation such as the Fair Play Fair Pay Act, the AMP Act, and the Songwriter Equity Act.
We look forward to achieving more great things for the music community in 2017. Have a happy New Year!